Snow-Star 120 ocean blue with reinforcement
[EKO3020.51V]
The sophisticated construction of this EKO® brand quality sledge makes it glide especially agile on corn snow (that is snow that has become mushy and in which other sledges like to get stuck in) as on fresh snow and of course the are no borders for tobogganing fun on common sledding slopes.
The robust EKO® sledge Snow-Star 120 ocean blue reminds of the classic Davoser wood sledge in shape, but can sovereignly overtake the classic through superior design.
Located under the synthetic frame are wide runners from cambered moulded stainless steel (CrNiTi 18/10), which ensures the impeccable steering and sliding of the quality brand sledge.
Front and back end of the sledge EKO® Snow-Star 120 ocean blue are rounded, to keep the danger of injury as low as possible.
The quality brand sledge EKO® Snow-Star 120 ocean blue offers space for two people with a carrying capacity of 100kg.
The sturdy retaining straps from robust nylon ensure the extra portion of security for fearsome co-drivers while risky sledding runs.
A tear-resistant, sturdy synthetic line lightens pulling of the sledge.
Due to the light recyclable HD-PE synthetic material from which the EKO® quality brand sledge is made by injection moulding, it is cold resistant up to unbelievable -50°C and thereby also unobjectionably usable in high-alpine snow.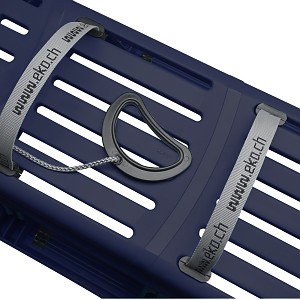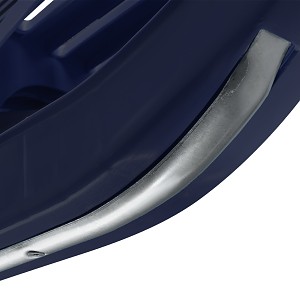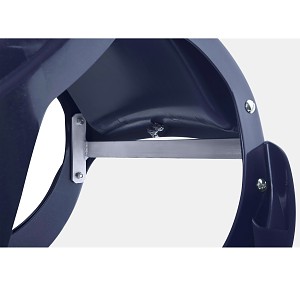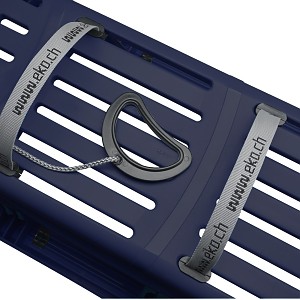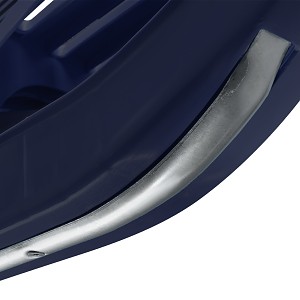 The Dimensions are:
Length: 120cm
Width: 43cm
Height: 28cm
Warnings in accordance with EU law
:
Use only under adults watch.
Not suitable for children younger than 3 years.
Not suitable for children under 36 months.
Use with protective gear.
Do not use in road traffic.

from the category:
Sledges
Matching Accessoirs for Snow-Star 120 ocean blue with reinforcement