Jenny Sledge Seat red for toddlers
[EKO3100.11]
The sledge seat Jenny from EKO® in red is universally applicable, for example also on wood sledges and other synthetic sledges.
The design is fitted exactly to the EKO® Snow-Star and offers secure hold for little tobogganist while sledding.
A quick lock belt secures the toddler to the seat in no time.
The seat itsself is screwed down with the includes hand nuts.
The quality brand product Jenny from EKO® in red is created by injection moulding from recyclable synthetic material (HD-PE) and is cold-resistant up to -50°C.
The dimensions are:
Length: 36cm
Width: 38cm
Height: 25cm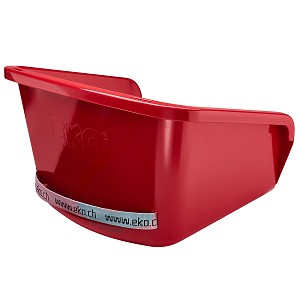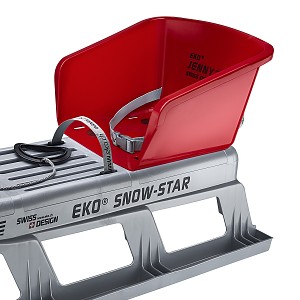 Warnings in accordance with EU law
:
Use only under adults watch.
Not suitable for children younger than 3 years.
Not suitable for children under 36 months.
Use with protective gear.
Do not use in road traffic.

from the category:

Accessories